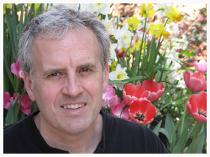 Events for 2019

May 11-12, 2019 - Mother's Day Weekend
Galena Studio Tour
Saturday 10 am - 5 pm, Sunday 10 am - 2 pm
236 N Main Street
Galena, IL 61036
August 31-September 1, 2019 - Labor Day Weekend
Galena Studio Tour
Saturday 10 am - 5 pm, Sunday 10 am - 2 pm
236 N Main Street
Galena, IL 61036

November 30-December 1, 2019 - Galena Christmas
Galena Studio Tour
Saturday 10 am - 5 pm, Sunday 10 am - 2 pm
236 N Main Street
Galena, IL 61036
Artist Statement
I did not have a conscious decision in high school to have the dream of making pottery as a profession. As a young child, I made dough art, use oven fired sculpture clay, knitted, made pull rugs, and made pillows. I even made sand sculpture using sand under swings in parks. I made hundreds of drawings, paintings and sculptures through high school and through college.
I never thought to make functional pottery. From my view, I simply did not have any interest and did not see the value in making pottery that has been mass produced from commercial businesses for last 200 years which is stocked in every big box stores and small retail stores.
My advisor in college signed me up for an entry level pottery course in 1985 during my 2nd year of college. On my first day of pottery class at North Central College, I made what was comfortable. I made a life-sized sculpture of one of my gym shoes that I was wearing that day, while other classmates made pinch pots. I have always enjoyed a challenge and do not want to make the ordinary or simple.
One of the challenges every artist makes every day is to choose their canvas, color scheme and surface texture. My clay color, color scheme and designs have been purposefully chosen because of my drawing, painting and sculpture background. I believe that clay surface should be a complimentary surface to the glaze decoration and not hidden with glaze. There is a visual texture on the pottery surface that not only can be seen in drawings, paintings, and sculptures, but can only be touched without a glaze on the surface. My forms are strong, meaningful, and purposeful forms.
Joe Pinder
I've live in Galena and has been making pottery since 1985. I studied under Paul Eshelman, an Elizabeth, Illinois potter while attending North Central College in Naperville, Illinois. I received a BA in Art in 1987 from North Central College. I am currently a licensed massage therapist in Illinois and Iowa.

My artwork is influenced by these ceramic artists; Paul Eshelman, Robin Hopper, and John Leach. Reflected in my work is his fondness for nature, gardening and early American pottery. My primary concern is with form, strong lines, and sound proportions.

All glazes are lead free and tableware is microwave and dishwasher safe. Each piece is fired to 2167 degrees to which time the clay vitrifies to a strong, non-porous surface; making it practical for everyday use