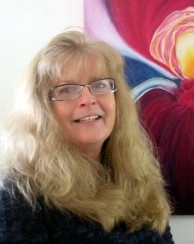 JoAnne Warren for the Galena Studio Tour will be at:
Artists' Annex
418 Spring Street
Galena, IL 61036

JoAnne Warren


Born in Cuba City, Wisconsin, JoAnne (Hauser) Warren attended the University of Wisconsin – Madison, as a fine arts major, until one record-breaking cold winter. She escaped the cold to continue her education in Key West, Florida (where the entire art department was located on a houseboat). Eventually she left the Keys, but continued her education through workshops with internationally known watercolorists. Recently, she returned to school to complete a goal set years before. In December of 2010 she graduated summa cum laude from the University of Wisconsin - Platteville with a Bachelor of Fine Arts Degree.

Since 1998, JoAnne has been back in the Tri-State area, making a living as a full-time professional artist. Her award winning watercolors are included in many private and corporate collections throughout the world, including the University of Wisconsin, Loras College, Astra Merck Pharmaceuticals, Prudential, Epic Systems, and New York Life. A long-time member of both the Galena Artists' Guild and the Wisconsin Alliance of Artists and Craftspeople, JoAnne is represented in the Tri-State area by Outside the Lines Gallery in Dubuque, IA.


Artist's Statement

I get much of my inspiration from the natural beauty of the landscape that surrounds us here in the Tri-State area. Many local scenes are included in my current body of work. I take liberties with the literal: exaggerating color for the sake of expression, and accentuating light and shadow to infuse my watercolors with energy and create visual drama.

I mix my pigments directly on the paper (wet-in-wet) rather than on the palette. While this method is risky, it results in lively radiant color and keeps the painting process spontaneous. For maximum impact, I leave out any extraneous detail and emphasize color, saturation and value contrast. I strive to connect with the viewer's emotions and create a "feel-good" world where they can relax…linger …enjoy…unwind…reflect and re-energize!

May your life be as colorful as my paintings!