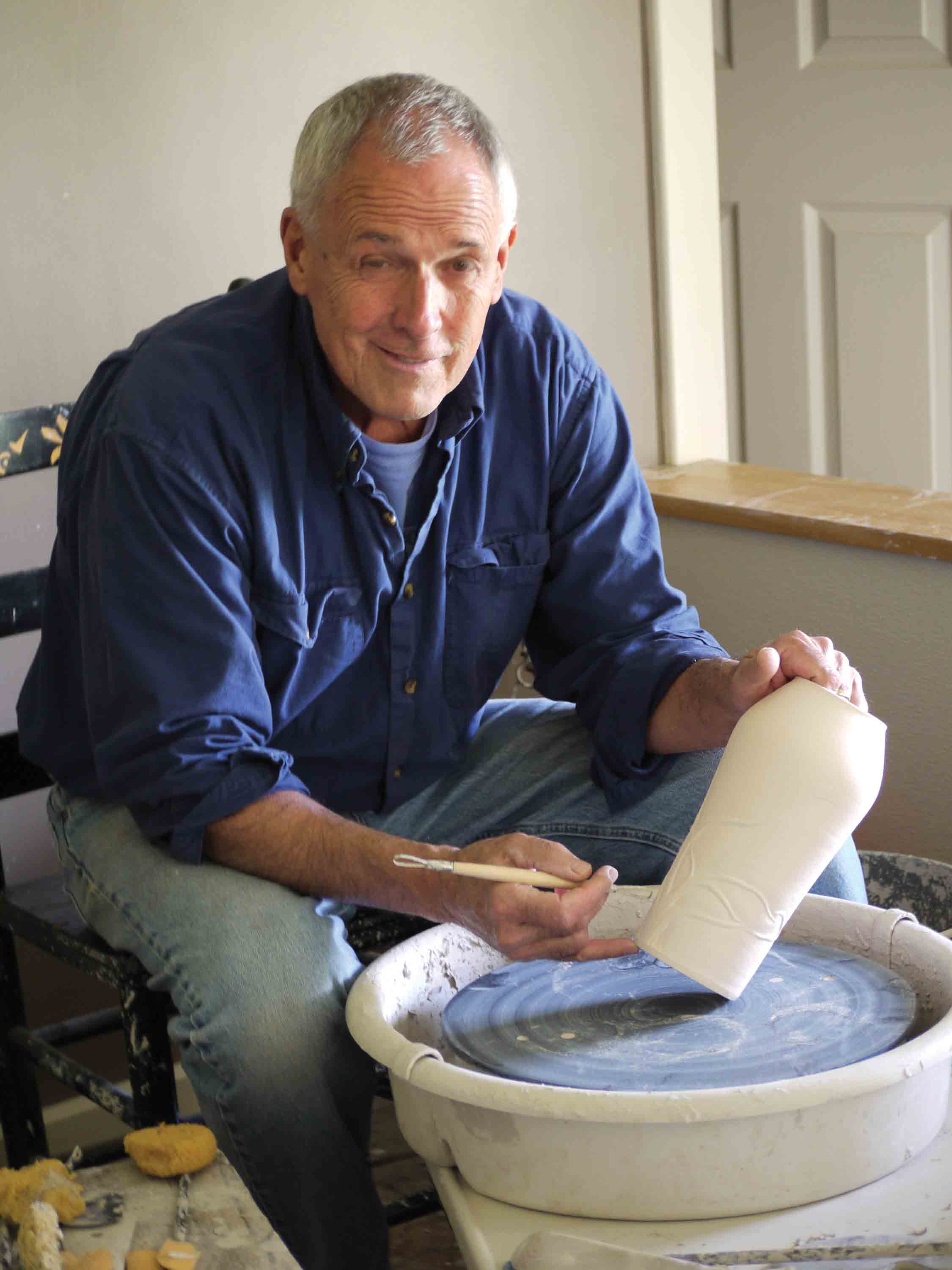 Larry Priske
Pine Hollow Pottery
4700 N Council Hill Rd
Galena, IL 61036
jlpriske@att.net

By appointment only:
(815) 777-2975

Larry Priske
Originally from Ohio, I studied art at the University of Dayton and Ohio State University. I completed my education at the University of Wisconsin.


My wife Sally and I Moved to Galena in 1974.


My ceramics education is grounded in the training I received from potter and sculpture Charles Fach. Galena is a mecca of talented potters who also continually influence my work.


My pottery studio is a mile North of Galena on a 120 acre tree farm. I try to incorporate my fondness for the landscape into my work with both form and tone.


The majority of my work is wheel thrown stoneware fired in an oxidation fired atmosphere at cone 6.